Activities vary by month but rest assured there is something for everyone.  Each month the board puts together a calendar consisting of three to five activities per week. As a member of MOMS Club you can attend as many events (or as few) as you would like!  Our activities are a great way to connect with other moms while allowing the little ones to burn some energy and socialize. We meet in public locations as well as member's homes. Below are some examples of our regular activities.
Weekly Playgroup
We meet every week throughout the year. During the summer months, we alternate between local parks. During the winter we meet at a local recreation center where the kids can run and play in a gymnasium type atmosphere.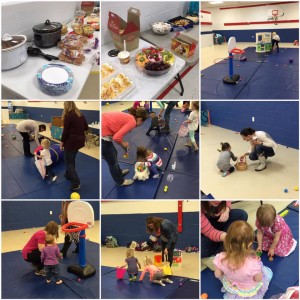 Open Play Dates
Play dates tend to be smaller, and cater toward a more intimate group of moms and kids, unless there is food involved! Members open up their homes to host play dates on a day that is convenient for them. Play dates can be targeted toward a specific theme and should be open to all members. Breakfast/lunchtime play dates can be potluck or brown bag.
Book Club
This club meets once a month at a member's home or at a local park in the summer. Books are selected ahead of time and discussed by those who read them. Usually plenty of food is involved! Even those who haven't read the book are welcome to attend.
Toddler Story and Craft
Enjoy a monthly story and craft with your little one(s). The crafts are age appropriate and usually follow a seasonal theme or highlight a children's author for that month.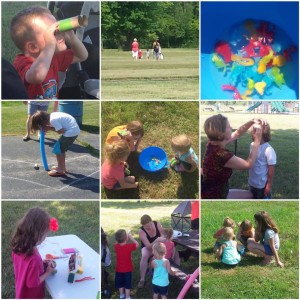 MOMS Night Out
One of the most anticipated nights of the month! Once a month just the moms get together for a night out.  Activities and location vary but fun is always had by all! Some examples of recent MNO's are: mani pedi night, ugly sweater party and ornament swap, game night, my favorite things party, and comedy club night.
Family Events
We try to get our families together regularly at local family friendly events. Examples are Family Swim Nights, Movies in the Park, and our Annual Family Picnic in August.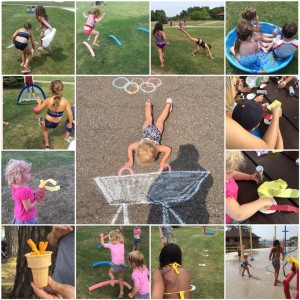 Walk and Play
Get together at a local park to get some physical activity and let the kids have some fun! Walk the trails first and then let the kids play on the playground, fun for everyone!
Open Activities
These activities include field trips and outings to parks, local establishments, and other area interests that cater toward children. Examples are a day at the beach, zoo trips, ice cream and putt-putt golf, playing at local malls, going to the pumpkin patch, sledding in the winter, meeting at Jungle Java or a bounce house, visiting a nature center, etc.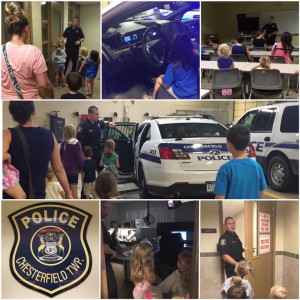 Crafts for Moms
Looking to tap into your creative side? Found something on Pinterest that you just have to try? A new fun, functional, and fabulous craft each month. These crafts are done by the moms while the kiddos play.
Couples Night Out
This group meets several times per year in the evening. Get a night out with your hubby, while having fun getting to know other couples in the group. We've gone to a Japanese Steakhouse, played Whirley Ball, and enjoyed boat night on the lake.
The Next Great Idea…
We are always looking for new activities to add to our calendars. If you are a member and have a great idea that you would like to see incorporated into our club events, please contact a board member directly or email us at anchorbaymomsclub@gmail.com.